Tour por el Gran Cañón en helicóptero al estilo americano
Ubicación:

Las Vegas, Nevada

Duración:

3 horas 30 minutos (aprox.)

Código del recorrido:

2280AAHT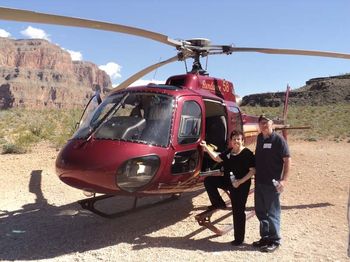 John D, marzo 2015
Barbara and John Dombroski on our 50th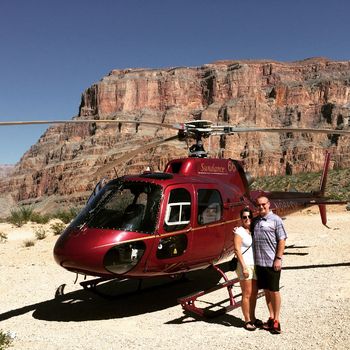 Roger B, marzo 2015
No question the way to visit the Grand Canyon.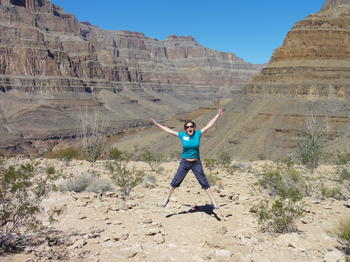 Helen M, septiembre 2014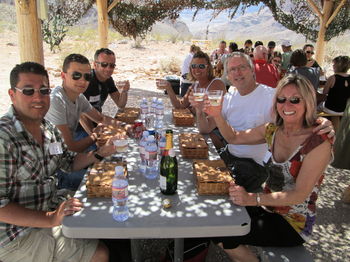 Daniel B, abril 2014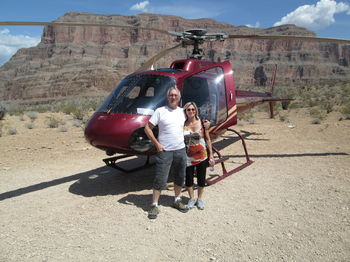 Daniel B, abril 2014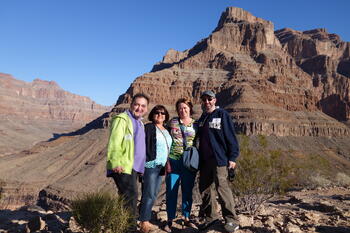 Julie K, marzo 2014
Best way to start the day with great family and friends and a bit of a champagne breakfast.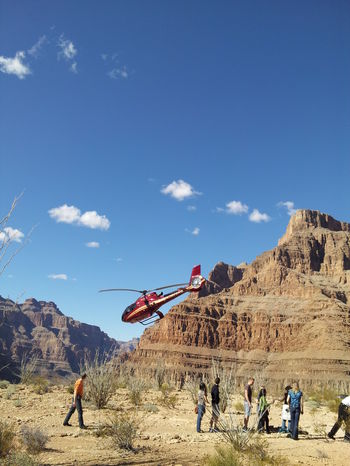 Paul A, Canada, marzo 2014
Reluctantly we had to board our shining bird for the return flight. Fortunately we were not the first to take off and we were able to capture this amazing view......